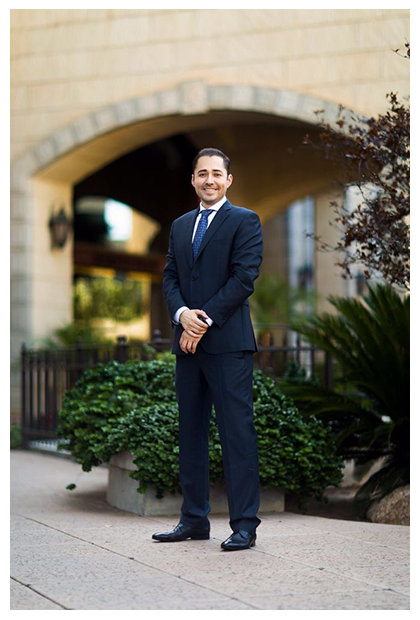 Jose Saldivar is dedicated to help resolve your criminal matter today.
Protecting your future, your freedom, and your rights is vital after you have been accused or arrested for any alleged criminal offense.  As a criminal defense attorney in both federal and Arizona state courts, Jose A. Saldivar, recognizes what is at stake for every client. Not only are you at risk of criminal penalties such as imprisonment, fines and more, you also risk losing your reputation and your chance of a successful future. You could be barred from promotion or even from your dream job. It is important to know and understand the role of an attorney when deciding which attorney is right for you. The attorney will work diligently on your behalf to achieve a favorable outcome in your case and will serve as your advocate throughout every step of the process. Our attorneys have the knowledge and experience necessary to build a strong defense. Many criminal cases involve a jury trial, which means that having an attorney who has experience arguing cases in front of a jury is essential. Saldivar and Associates
We can help you feel at ease during what can be an extremely stressful and difficult time.
Whether it is you or your friends facing criminal charges, you need an experienced lawyer to represent you. We at Phoenix Criminal Attorney Law Firm are dedicated towards ensuring the best possible outcome for charges brought against you. We specialize in criminal defense law, and we have the knowledge and resources needed to ensure that you end up with a favorable ruling. Although we are based in Phoenix we also serve clients I neighboring cities and throughout the state of Arizona.
Most law firms will assure you that the attorney you meet with is the same lawyer that competently handles each phase of your case, but only end up partnering you with an "appearance attorney." This is not the case with Phoenix Criminal Attorney since we prioritize all cases that our clients bring to us, no matter the charge or size of the case. To ensure this, our attorneys will always be on call to answer any queries that you may have pertaining to your case.
Since starting out, we have establihed an enviable reputation for using our expertise to ensure that you get the best legal representation. Our team will give you 24-hour access and therefore, you can discuss details of your case with us when something of importance comes up in your case or your life. Our prime focus is to fight for your freedoms and your given rights in order to secure our clients the best possible outcome regardless of the magnitude of the case you are facing.
Utmost Professionalism
Whenever you bring a case to us, we will put ourselves in your shoes since we take each individual case with a personal approach. Phoenix Criminal Attorney has a proficient research team that is dedicated towards finding all the necessary facts about your case, this goes a long way in fighting for a favorable ruling. We value each client and take time to understand each individual case, your concerns, and expectations pertaining to the outcome.
Starting with the initial consultation, we will offer expert advice while also keeping you updated on the status throughout the case. It is our utmost commitment to serve your interest first. Our dedication towards fulfilling your mandate is what has defined us over the years. Our guiding philosophy is to provide unmatched legal representation at an affordable cost.
Impeccable Track Record
What sets us apart from other law firms that you might be evaluating is the fact that we always strive to obtain the best results for our clients. Our aim has always been to have your case dismissed, and to have you acquitted. During the pre-trial and trial phase, we do everything possible to secure victories for you or your loved one.
We have carved a niche for ourselves by having the ability to file the most suitable pre-trial motions. This ensures that evidence is excluded based on unlawful searches/seizures. We will also strongly challenge the credibility of witnesses who are to testify against you as an attempt to secure you an early victory. In most cases that we've handled, prosecutors have been forces to either drop their cases or seek an out-of-court settlement.
We have helped hundreds of Arizona residents to avoid convictions in cases related to DUI, domestic violence, petty and grand theft, battery, and other serious offences. More often than less, we use our impeccable negotiation skills to obtain charge and sentence reductions. Unlike other firms which avoid some types of cases, we have the capacity to handle whatever case that you will present to us ranging from serious felonies to minor misdemeanors.
We Take What We Can Handle
As mentioned above, once you hire us, you will be assigned a competent attorney who will personally represent you throughout the entirety of your case. This is unlike in other law firms where lawyers typically get swamped with too many cases to the extent that they can't competently represent their clients. At Phoenix Criminal Attorney, you will be assigned a lawyer who is skilled to handle your case till the end.
Besides the personal attention that we offer you, we also strive to treat our clients with utmost respect and dignity by respecting their wihes. We understand that the success of our firm is built on the trust that you and other clients have accorded us throughout the years. Therefore, our goal is to replicate this trust by offering you competent representation and encouraging your input along the way.
We Are Here For You
We at Phoenix Criminal Attorney are always at hand to answer to any queries that you might have about your case. We know that no one intends to get arrested and therefore, we are always at your beck and call whenever you find yourself on the wrong side of the law. You can always call us at any time and we will stand by our commitment to provide every potential client a free and no-obligation consultation.
We keep every detail of our clients' cases confidential so that our defense is built without any loopholes. As soon as you contact us, we will constitute a defense team to start reviewing your case so that we ultimately deliver a solid defense. Aside from calling us to speak about your case, our offices in Phoenix are always open for anyone who prefers in-person consultation.
Staff
Keith
Keith is a 3rd year law student at Arizona State University, Sandra Day O'Connor College of Law. He graduated summa cum lade from Kaplan University with a Bachelor's Degree in Paralegal Studies. During his time in law school, Keith has been named on the Presidents List for his outstanding academics, as well as his volunteer work with the Phoenix Veterans Court, Veterans Clinic, and Native American Will Clinic.
Through his training as a paralegal, and his further development through law school, Keith has gained significant legal experience in civil litigation, criminal defense, and trust and estate law. 
Keith previously worked with Compton Law where he specialized in trust and estate law. He assisted attorneys and their clients in estate planning and administration of all sizes, from simple estates to multi-million-dollar estates.    
Keith also enjoyed a fun career in semi-pro football with the North American Football League, where he was chosen to be on the all-star team for the Midwest Region's Northern Conference, in 2010.
Keith enjoys spending his leisure time with his wife and two children, doing everything from riding dirt bikes in the desert to attending his children's various activates.  
Shilpita Sen
Shilpita Sen is a fourth - generation lawyer, born and raised in Shillong, India. Inspired by her father who is currently a High Court Judge in India to relentlessly fight for justice. Shilpita did her schooling from Shillong, India and was the State Topper for her 12th Board exams. She graduated from Jindal Global Law School, with her B.A. LLB(H) and is currently licensed in India. In India she has worked and interned under eminent judges and lawyers including the Advocate General of Guwahati High Court both Imphal and Shillong bench.
Shilpita was awarded the Dean's Achievement scholarship by the University of Arizona to pursue her Juris Doctor. Her 1L summer she worked as a Judicial Extern for The Hon. Bruce G. Macdonald, U.S. District Court – District of Arizona, Tucson. She then worked for a year as a 38(d) student for the Pima County Attorney's Office (Criminal Division – Misdemeanor Unit) wherein she tried 16 Bench Trials and 1 Evidentiary Hearing, all were found guilty on all counts. Shilpita received her JD Certification as well, in Criminal Law and Policy.
While in Law school, she worked as the Director of Legislative Affairs for the Graduate and Professional Student's Council, University of Arizona. She was also elected as the Executive Vice- President of the Graduate and Professional Student's Council 2018 – 2019.
In 2015, she had been selected by the United Nations to attend the 13th United Nations Congress on Crime Prevention and Criminal Justice, which was held in Doha, Qatar from 12th - 19th April, 2015, as an Individual Expert based on her merits and experience of working on "Internet Infidelity in India" a project initiated by Jindal Institute of Behavioural Sciences (JIBS) and was one of the youngest experts. Owing to this coveted title, she had also participated in the Ancillary Meetings of the 13th UN Crime Congress as a Panelist, in the capacity of being a Research Assistant for JIBS, for one of the meetings conducted by the Jindal Institute of Behavioural Sciences (JIBS) on "Internet Infidelity: Adultery of the Technological Age" wherein she had the opportunity to share her research on the 'Future Predictions of Online Sexual Gratification and it's Implication'. Apart from being an Individual Expert in the Crime Congress, Shilpita was also an Official Rapporteur for the NGO Ancillary Meetings at the 13th United Nations Congress on Crime Prevention and Criminal Justice held in Doha, April 2015.
Shilpita has presented papers at various other International Conferences and has also been awarded "Outstanding Student Researcher, JIBS" on the Sixth Anniversary and University Day Celebration 2015 of O.P Jindal Global University. Her areas of research primarily focus on the integration of law and psychology, criminal law, victimology, and criminology. She also presented her research paper on 'The untold story of male prostitutes' in the 18th World Congress of Criminology, 2016.
In 2017, she was invited as a speaker for a session on "Victims of Online Communication" for the United Nations Commission on Crime Prevention & Criminal Justice held on 22nd to 26th May 2017 at Vienna. This year she published a book chapter - Internet Infidelity: An Interdisciplinary Insight in a Global Context. Sahni & Jain, Eds. Adultery in the age of Technology: Complexities and Methodological Challenges in Studying Internet Infidelity.
She is also a nimble – footed Indian Classical dancer and in trained in three forms of Indian Classical dance as well as Salsa. She is a voracious reader like her mother who is an English Professor. She speaks five Indian languages. She absolutely loves dogs. Shilpita is an incredible human being willing to transcend all boundaries to inspire others and achieve the best in life.